You may have asked yourself more than once, should I dedicate time and resources to create a website for my club? This is a sensitive issue, and there is no one-size-fits-all solution.
A club must give priority to the sporting level before the administrative, image, communication and management. Well yes… partly yes. But not so fast.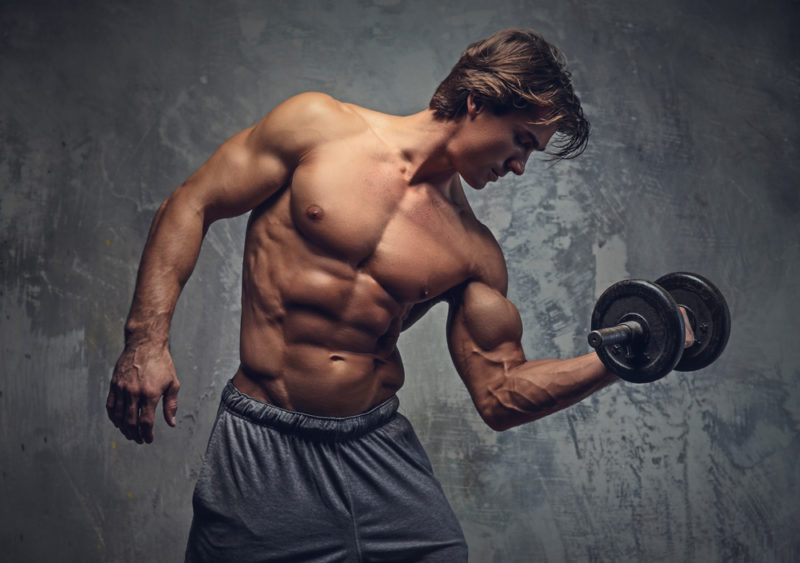 A self-respecting club must know how to manage all of these areas to be successful. And the fact of working and enhancing them will help to a large extent, the evolution of the sports performance of your teams.
And why am I spilling all this stuff on you? You see, I am a true believer in the importance of digitizing sports clubs. I think the first step has to be to create a presence on the internet, no matter how basic.
And it's not just me saying it. In fact, a study affirms that, 75% of people elaborate a credibility (positive or negative) of an organization, depending on the design of its website. And 88% of these do not consider a second opinion again, since they discard that company / club.
Anyway, a website is essential for your club , and this is something you should know. From here, it would be a matter of prioritizing and seeing how much effort it takes to invest in making a website.
Be aware that more and more people choose the Internet as their first option to ask any questions. If your club does not appear when athletes, sponsors, parents … look for information, it will appear that you do not exist.
Think about it. When a person is interested in your club, the first thing they will do is look for it on the Internet, and if they do not find you on the Internet, it will damage your image. In addition, the fact of having all the information of your club accessible in a single click makes the search much easier for those interested.
Having a website has become vital, so if you want to be really competitive (and I'm not just talking about sports), it is not an option, it is a necessity.
Next, I explain several reasons why you need to have a website:
1. Improve your image
Having a website helps you improve your image in the eyes of members, athletes, parents and other members related to the club. You want not, the web is a reflection of the club. A well-assembled and designed website gives the impression that the club is serious and projects professionalism.
Just by having a website, visitors do not have to think that the club is up to date in technology and innovation. But of course, the fact of not having one will make them conclude that the club is not up to date in technology. A website will generate trust in your organization and even that they choose you before another club.
2. Improve your communication
It will allow you two-way communication with users, and they will also have all the information better structured and clearer. You can add a contact number on the web, so that members can contact the club.
Another form of contact used by many clubs is to provide an email or add a query tray, so that people who come to the club's contact page can ask any questions. >
And what about social networks . They are an increasingly essential channel to communicate with all the agents around the club. But especially with younger athletes and fans.
And what about adding a live chat ? This is something very "pro", but it is very simple and increases the rate of contacts.
3. Increase your Availability
As I have told you, one of the advantages of improving communication channels is that they can contact you at any time of the day , without schedules.
It's like a shop window, with the advantage that it's open all day and you don't need someone to watch it.
4. Capture members and improve ranking
Today, everyone should be on the Internet. I don't want to sound repetitive, but "if you're not on the Internet, you don't exist." A website is a great option to position yourself and be known. If an athlete wants to join a soccer club in Madrid, they will likely search in the browser: "Soccer clubs in Madrid", don't you think?
If your club has a website with updated information, it will appear in the first search options, maximizing clicks on the website, and therefore, the chances of attracting new members. In case you didn't know, more than 50% of the clicks after a search are made on one of the first 2 results.
5. Save money and time
Thanks to the web, you will be able to digitize many of the processes and tasks that you currently have. You can have your own online store, replace the registration forms with digital forms, posters with publications … you won't have to waste so much money, and above all, time!
6. Added value for sponsors
The more complete your website is, and the more information you offer, the better positioning it will have, and therefore, it will receive more visits. A good idea is to publish the results, share news related to the athletes and the club, and show the calendar of the different activities.
A club website does not usually have too many visits. But if you work SEO well, you can quickly position yourself as one of the first alternatives in search engines.
This fact can be a good claim for sponsors. Because, you will have sponsors, right? If by any chance, you have not considered having them, here I explain the advantages of having sponsors , even if they are obvious.
Well, back to topic. You can add a tab to show the sponsorships, and also add news about them. In this way, the web can be a new source of income. It is also interesting that you have a page for potential sponsors to contact you.
Bonus Tip. Where can I create a website?
I'll tell you. Website creation is a world. There are infinite options, depending on the application you are going to give it, the budget and the needs. I will summarize you, the 3 most logical options for a club like yours.
A. You have time and technical skills | You don't have a budget
In this case, I recommend that you use a free CMS, such as WordPress . It is the most used worldwide. While it is true that not everyone can easily build a WordPress. You must register the domain, you will need to hire a hosting, designate the DNS, access the FTP, install WordPress, Create the database, install a template and configure it.
It's not really that complicated, but it does require minimal knowledge. There are many tutorials on the internet. You can follow them and learn little by little. In this case, you have to take it as a learning process.
B. You don't have much time | You don't have a budget
In this case, to create your club's website you would use a platform to create web pages without programming.
This is my favorite option, since it is a quick and cheap way to "jump in", try to create the first prototype of your website in a few hours (a few days, if you want to work on it), and gradually improve .
Actually, it is not necessary to have hardly any technical knowledge to set up a website of this style. You will use predesigned templates that you can customize and change to your liking, to create a complete, attractive and well positioned page.
There are several platforms that allow you to create a website without programming, but among them, my favorite is Webnode . In less than 2 minutes, you will have your website created. You will only have to modify the elements of the template to adapt it to the content of your club.
It's totally free if you use a Webnode subdomain, and if you want to have your own, the cost will be less than € 3 / month. If you want more premium options, prices can go up to € 16.95 / month, but trust me, you won't need them at first.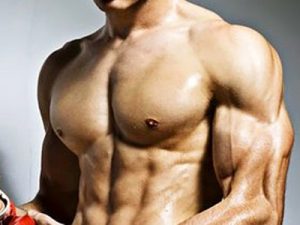 C. You don't have time | You have a budget
Finally, the most personalized option. It is about creating a custom web page. And I'm not talking about you creating it, but about hiring a professional to do it for you.
In this case, you will ignore everything, you will not need to know what a domain is, or what a menu is, although the cost will be higher.
You have to bear in mind that one thing is what you pay the professional for the design / execution of the website, and then, what you will have to pay for the domain and hosting. Although this price is not high at all. For example, in Hostinger , a .com domain costs € 6.99 / year and a hosting € 9.60 / year.
It is clear that you can get a website as tailored as you want, but this will entail a cost. It depends on the size of the club and the claims, it may be the best option. If you need your website to have an online store, a multitude of pages and subpages and integrations with other programs, this is your option. Think of this as an investment. If the expected return is high, it will be worth it.
If you need to ask any questions about which is the best option of the 3 for your club, leave me a comment and I will try to advise you on the matter. Good luck in the digital transformation of your club!