"Read a little and you will be like many … read a lot and you will be like few" There is no better phrase to start this blog post!
Are you looking for recommendations on what could be the next book related to sports management that you can read? You are in the right place.
I bring you a list of some of the best books written on sports management. Have you already read any of them? Well, here it goes!
The Eibar Model
Author : Alex Aranzábal
Keywords: #SDEibar #Football #Leadership
Score : 9.6 / 10
Eibar is a town in Gipuzkoa with less than 30,000 inhabitants. Ipurua is a stadium with barely 6,000 fans.
S.D. Eibar has come an incredible journey to the elite with the lowest budget, becoming the most modest team to reach the major soccer leagues in Europe.
Eibar got more than 10,000 shareholders from 50 different countries to make its dream possible. Alex tells us about the permanent fight against adversity and explains a management model recognized as unique in the world of professional football.
Based on different experiences related to football, this book, in short, is a book about football and leadership. He talks about innovative company management and a particular vision of life.
The Monchi Method: The keys to the King Midas work system of world football
Author : Daniel Pinilla
Keywords: #Monchi #SevillaFC # Soccer
Score : 9.5 / 10
Ramón Rodríguez Verdejo, "Monchi", has become a world-renowned character.
Self-taught sports director, who took over at Sevilla FC due to the urgency to change things, Monchi has achieved the impossible with a club that had gone unnoticed internationally until his arrival.
This book, which is positioned between an academic manual of a successful business model and a compendium of anecdotes related to signings and the special world of professional football, aims to show the keys to a trade that moves hundreds of millions of euros every year.
Sports management: clubs and federations
Author : Several authors
Keywords : # Federación # OrganizaciónDeportiva
Score : 9.3 / 10
This book is divided into two parts: the organizational structure of sports organizations, and the actual application of the processes in a federation. Specific and valuable reading for this vertical of the sector.
It shows in a very detailed way how to manage sports entities and associations from the perspective of the federative path, both for a club and for a federation.
In a practical case, the implementation of the strategy and processes is exposed, with special emphasis on the application of budget by objectives.
The Real Madrid formula: The keys, values ​​and strategies that have made the white club the largest sports entity in the world
Author : Steven G. Mandis
Keywords : #RealMadrid # Fútbol
Score : 9.1 / 10
Real Madrid has managed to rise to the top in this footballing world, with the added merit of having gone from being on the verge of bankruptcy in the 1990s to becoming, today, the most profitable club of the planet.
The Real Madrid formula explores how the white club has created a model that entails both success in the financial and sports fields.
Thanks to two years of unprecedented research in the archives of Real Madrid and more than one hundred hours of interviews with the staff of the sports entity, Mandis reveals the keys to the fascinating management of the club in recent years.
What makes Real Madrid a sustainable economic-sports model is that its entire strategy, on and off the pitch, is based on a culture and a value system that emanates from the fan community. Every action is aimed at satisfying the desire of its fans and reinforcing the identity of the fans. And it is that the passion and loyalty of its fans guarantees an extraordinary commercial profitability.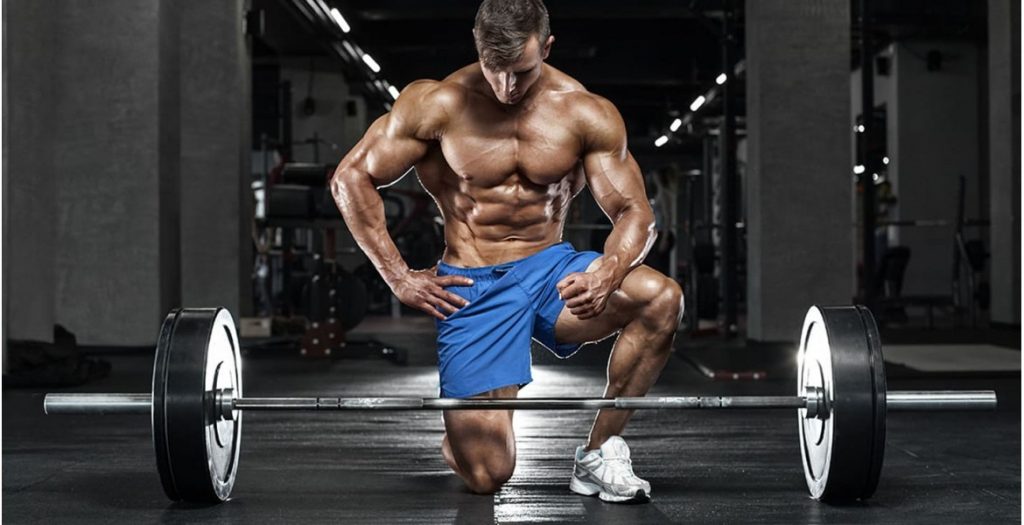 Sports Marketing: In 13 stories
Author : Several authors
Keywords : #MarketingDeportivo #Experiencia
Score : 9/10
Written by 13 different authors, and with 13 different stories. An easy-to-read book to read, where the ways of addressing situations or problems are narrated, through the use of marketing techniques: coaching, advertising campaign, market research, event management, entrepreneurship, sponsorship, brand positioning, design of image, social networks …
The authors' experience is combined with theory and studies on marketing in sports services.
Leadership
Authors : Alex Ferguson and Michael Moritz
Words key : #ManchesterUnited #Ferguson
Score : 8.9 / 10
Work written by Sir Alex Ferguson together with Sir Michael Moritz. Leadership is an honest book full of common sense, humor and insight that will help you become a better leader.
The strategic keys and core values ​​of Ferguson's life are addressed. It includes themes that are associated with your management style: discipline, control, teamwork and motivation.
Ferguson is one of the few leaders who truly knows his subject. In his thirty-eight years in the world of football, Ferguson was the cornerstone that made Manchester United one of the great brands in the world.
The ball does not enter by chance
Author : Ferran Soriano
Words key : #FCBarcelona #Strategy #Innovation
Score : 8.9 / 10
Ferran Soriano, former Vice President and General Director of F.C. Barcelona, ​​explains how to make a football club a successful company.
Focused on professionals in the football sector, such as directors, coaches or managers. But also to fans and players, as well as people with entrepreneurial ambitions or management of organizations of any kind.
The trick is to use the tools and strategies that large corporations use.
Mixing theory, practice, examples and anecdotes, Ferrán talks about leadership, development of winning teams, change management and innovation.
This way you lead, this way you compete
Author : Patricia Ramírez
Words key : #PsicologíaDeportiva #Trainer
Score : 8.7 / 10
This book will teach you the tools that will allow you to improve your team management and people management skills, both in the sports sector and in other areas.
From her own experience with top-level soccer teams and elite athletes, Patricia has been able to condense the characteristics that make a person a good coach: from the ability to set clear goals, to the ability to to withstand the pressure, passing through the predisposition to delegate well.
In short, the importance of having a motivated team to achieve success and the keys to achieve it. Because ultimately, more than results, what counts for long-term success is performance.
​​
Show me the money! How to get money through sports marketing
Author : Esteve Calzada
Words key : #MarketingDeportivo #Income
Score : 8.6 / 10
Show Me the Money! is a sports marketing manual that, through the world of football, discovers how to get money for a club, a tournament, a federation or even an individual athlete.
It is totally extrapolated to other sports. It uses a direct and very didactic style, full of experiences and real examples. Esteve details how to get a presence in the media, attract fans and generate income through the exploitation of facilities, sponsorships, television and image rights for athletes and the management of licensed products.
Marketing y Fútbol. The market of passions
Authors : Jaime Rivera Camino and Víctor Manuel Molero Ayala
Words key : #MarketingDeportivo # Fútbol
Score : 8.2 / 10
This book provides the vision to understand the business structure of football. Soccer is a sport, yes, but it is also a beastly business, and both approaches are covered in this book.
With a multitude of examples, marketing success stories in the football industry are visible. Essential reading to understand football from a double perspective and often understand the "why" of the headlines.
The management of sports sponsoring
Authors: by Alain Claude, Luiggino Torrigiani and Andreu Camps
Words key : #Sponsoring #Sponsorship
Score : 8.0 / 10
This book focuses on the problem of managing the different actors in sports sponsoring. The strategic and operational principles of sponsoring are analyzed based on their evolution in the last thirty years. The concept of sporting event is studied from a legal perspective, the strategy and practice of sponsoring related to the persuasive communication process are analyzed, commercials related to sponsoring contracts are developed and a fictitious practical case is presented.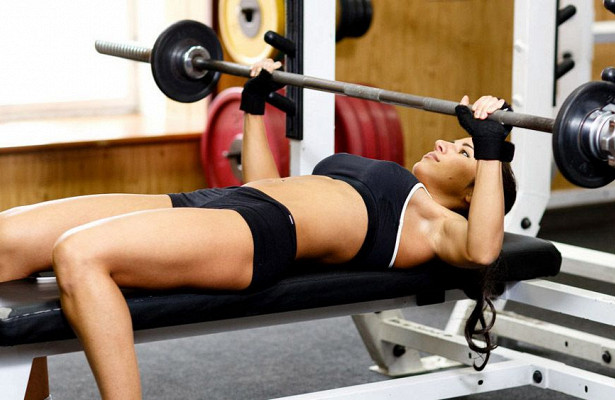 ​​
Management and organization of a sporting event
Authors : Michel Desbordes and Julien Falgoux
Words key : #EventoDeportivo #Organization
Score : 7.9 / 10
This book, which is an authentic methodological guide, offers all the theoretical and practical answers to researchers, event designers and operations managers who are responsible for them on a day-to-day basis.
Sporting events are gaining ground in economic life and are increasingly becoming advertising windows rather than mass entertainment. They are an important channel for the media, the management and organization of any of the major events remains a great unknown.
The Manchester United Method: How to successfully implement the plan of the inventors of Sports Marketing in the era of digital transformation
Author : Gerardo Molina
Words key : #Company #Tools
Score : 7.8 / 10
The book shows how sports management has been nurtured in recent years by other sciences and areas of knowledge.
Logical and productive tools are taught for the application of management in sports administration, through strategic planning of communication, quality of service, image, public relations, advertising, marketing and negotiation, so that organizations sports companies become "sports companies".
This process is exposed in an easy and practical way through theoretical and interactive commercial innovation engineering that allows the project to start a business conversion with the best guarantees.
Strategic planning of sport: towards sustainability
Author : Juan Antonio Mestre
Words key : #Strategy #Sustainability
Score : 7.8 / 10
This work exposes the elements and contents of each of the stages into which the methodology of applying a planning process to sport can be divided, with a general vision but also with a focus on management.
On the one hand, it focuses on the knowledge and understanding that allows each professional to design their own sports strategic planning model. And on the other, it reflects on the need to take environmental issues into high consideration and to contribute to sustainable development in each planning carried out in the Sports System.
Planning, design and construction of a sports facility: Keys for subsequent management
Authors : Daniel Ayora and Eduardo García Sánchez
Words key : # SportsInstallation # Planning
Score : 7.7 / 10
Sports facilities often do not meet adequate parameters for sports practice. This book aims to offer an extensive and detailed tour of the different paths that mark the complete, but complex, process of managing a sports facility from its inception, looking for the keys necessary for planning, remembering a series of metrics and minimum objectives for a correct design and dictating some basic recommendations for an efficient construction.
Manual of the institutional organization of sport (Sports Management and Administration)
Author : Several authors
Words key : # Administration # Organization
Score : 7.6 / 10
This book is a agile and accessible tool for all sports professionals so that they can understand and analyze the organizational environment in which their professional activity takes place.
For this, the Manual sets out strategies for amateur, professional, school sports and recreational-sports activities.
It talks about the management of public and private institutions in an international, state, autonomous and local context, from the manager's vision to the educator's or practitioner's vision. In short, it offers a global vision of the current sports organizational structure.
Authors : Marta García Tascón and Marcos Pradas García
Words key : #Manual #University
Score : 7.6 / 10
In collaboration with 51 authors from 12 different universities, the objective of this work was to write "the manual of sports management in Spain" .
Book that serves as a reference and reference for the field of Spanish sports management due to its quality and rigor or for those looking for a source of inspiration for new sports projects.
Organization and management of sports activities: Major events
Author : Vicente Añó Sanz
Words key : #EventoDeportivo #ActividadesDeportivas
Score : 7.6 / 10
Organizing sporting events involves extensive planning and multi-tasking. This book analyzes the evolution of the sports organization to the present day model
Offers new contributions to the study of the organization of sporting activities and events. Analyze their characteristics, models and areas of work, sources of funding and sponsorship in sport as essential knowledge for any sports manager.
Leadership in the management of Sports Entities
Author : Pere Solanellas Donato
Words key : #leadership #Sport Management
Score : 7.5 / 10
Written by Pere Solanellas, the multitude of leadership aspects that need to be applied in an organization in relation to sports management are explained.
The growth of this type of organization is being exponential, and hence the demand on the professionalism of directors and managers. The keys to leadership development in this type of sports organizations are clarified, and it does so through experiences, the simplification of the great theories and the approach of the myth of leadership to the leaders of the sport.
Leadership in sports management is the second book by the author, who already wrote Leadership Recipes in 2013, published by the same publisher.
Lead coach. Sports psychology for successful team management
Author : Oriol Mercadé Canals
Words key : #PsicologíaDeportiva #Trainer
Score : 7.5 / 10
With the aim of getting the most out of your players, (regardless of whether you lead an amateur, training or professional team), this book is written from the perspective of sports psychology.
Through practical analysis and with success stories, the keys to unify a sports team, how to positively influence athletes and how to promote values ​​among them that they can apply to other aspects of their lives are exposed.
Strategic planning in sports organizations
Author : Fernando Paris Roche
Words key : #Strategy #Planning
Score : 7.5 / 10
All sports organizations suffer constant changes in their environment, in their objectives, in their way of acting and in their expectations.
Sports clubs, federations, organizations and entities must therefore plan. The basis of this book is the experience of strategic planning developed in the state body and helps in the understanding and implementation of the process that we call strategic planning in sports organizations and entities, which present certain qualitative differences in relation to private entities with purposes profit.
Interest groups and sports management: A study applied to UD Almería
Authors : José Antonio Plaza, Juan Miguel Uroz and Jerónimo De Burgos
Words key : #UDAlmeria # Soccer
Score : 7.4 / 10
Current sports entities need to reconcile sporting and economic objectives, while trying to adapt to the environment and the interest groups that surround them.
This work aims to address a specific area of ​​management of sports entities from the Stakeholder Management approach: the satisfaction of interest groups. In this context, this issue is studied and analyzed with the development of a specific case: the Unión Deportiva Almería football club.
ABC of the sports manager
Author : Joan Celma Giménez
Words key : #Manual # Initiation
Score : 7.3 / 10
At the moment sports management is evolving by giant steps and it is evident that the weight of sport is shifting to a great extent on the local administration.
Although this represents the confirmation of the great moment that sport is experiencing in Spanish municipalities, there is no doubt that the coming years will be complicated for sports management at the local level, since a phase is approaching where economic and financial indicators quality will be present in any action of this management.
This book brings together all the aspects that affect the day-to-day running of municipal sports and clarifies what the possible future paths of sports management in local administration may be. It presents a proposal for all those technicians who in their daily work make it possible for citizens to get closer to sport in general.
Municipal management of sport at school age
Author : Francisco J. Orts Delgado
Words key : # GestiónMunicipal #Escolar
Score : 7.1 / 10
Competitive sport has traditionally been the model that has been most promoted. This model, taken to its extremes, has caused many conflicts that move school-age sport away from the parameters of health and education.
The search for a model to solve the problem that school sports raises constitutes the axis of this work. There are different organizing entities and different models of sports practice coexist.
This book advocates a model, promoted and managed by municipalities, directly or in collaboration with other entities involved. A simple planning method is presented that allows the manager to design their own sports program. Starting from a classic scheme, based on strategic planning
Administration and management of sports organizations
Authors : Gabriel Cepeda Carrión and Silvia Martelo Landroguez
Keywords keywords: # SportsOrganization #Strategy
Score : 7.1 / 10
The sports sector has grown in the world at an incredible speed. Today it constitutes a key engine for the Spanish economy. As a consequence, there are more and more entities that must be managed in the sports environment.
This work offers a vision of the specific characteristics of sports organizations and, at the same time, is a guide for their correct management.
Undoubtedly, this growth and professionalization of sport has caused changes in its production and consumption and, consequently, in the management of sports organizations at all levels, which makes it necessary for sports organizations to apply the techniques and strategies specific to companies, but adapted to their specific characteristics.
​​
Wanceulen Method: Sports Management and Direction of formative football
Author : Antonio Wanceulen
Words key : #Training #Values ​​
Score : 7.1 / 10
The Wanceulen Method , of Formative Soccer, is an own method of Teaching Grassroots Soccer and of the Organization, Management and Direction of the formative process.
Describes an organized system of techniques and guidelines, whose objective is to provide the young athlete with training that favors both their integration into elite football and their positive participation in society. That is, to train young athletes with a high level of mastery of the specific, physical and cognitive abilities of this sport, and what is more important, athletes with different values ​​and human style.
Human resources applied to sports management
Author : Eduardo García Sánchez and Silvia García Parejo
Words key : #ResourcesHumanos #People
Score : 7.1 / 10
In any company, and even in any task, and with more incidence, in sports management, each and every one of the people who carry out activities within an organization is essential. Human resources are both the heart and the brain that allow sports facilities to fulfill their purposes: social, sports and economic.
This work shows in an orderly, staggered and related way the importance of these concepts, their integration in the organization and above all the incidence that any determination may affect, within this scope, the final result. With a real and experienced vision in this field, which helps to propose effective alternatives, provide real solutions and resolve possible conflicts that are involved in the human factor.
​​
Management of sports centers: Main functions and abilities of the sports director
Authors : María Dolores Díez García and Sergio Quesada Rettschlag
Words key : #CentrosDeportivas # Address
Score : 6.9 / 10
Run a sports center requires a critical but constructive spirit, knowing the business guidelines of each moment and dedicating part of the time to think without ties to try to create and innovate; in short, forge your own personality and project it efficiently in your daily work.
The book explains what a sports center director must do to perform his management well and how to do it. For this, the most relevant functions that make up the daily task of the director of a sports center are detailed, the main skills that that same director has to put into practice to achieve the success of his management are developed and how to do it is explained.
Strategies of local sports management
Author : Juan Antonio Mestre Sancho
Keywords : #DeporteMunicipal # GestiónMunicipal
Score : 6.8 / 10
Municipal sports, a "relatively new" aspect, has revolutionized the sports landscape in our society.
The lack of tradition on the one hand, and the absence of guidelines about its content and its management on the other, have led to situations that are beginning to be unacceptable at the present time.
The book is proposed as a planning model, in which strategies play a fundamental role in the service of political considerations and sports techniques.
Sports planning: Theory and practice
Authors : Daniel Ayora and Eduardo García Sánchez
Keywords: # Planning # SportsInstallation
Score : 6.6 / 10
The word management acquires every day more value when it comes to directing and guiding sports activity. Sports activities are practiced in a hostile or at least inappropriate environment, with sports facilities that often do not meet adequate parameters for this practice.
To help avoid these circumstances, this publication aims to offer an extensive and meticulous journey through the different paths that mark the complete, but complex, process of managing a sports facility from the beginning, looking for the keys necessary for planning rational, remembering the minimum parameters for a correct design and dictating some basic recommendations for an efficient construction. Thus, it is about trying to approximate concepts, parameters, solutions and, ultimately, keys for a better subsequent sports management.
Management and administration of sports organizations
Author : Rubén Acosta Hernández
Keywords : # Management # Administration
Score : 6.2 / 10
In this book, practical steps to follow to establish a sports organization are exposed.
Starting with the mode of operation that a successful sports organization must develop to achieve its objectives to the analysis of various lines of approach that help the organization to improve its operational structure, eliminate inefficient administration and identify professional management to achieve a high performance. Finally, the basic concepts of the budget and the ways to achieve self-control in the application of modern administrative principles of leadership and management are addressed.
Creation of excellent sociodeportive contexts> sports institutions models of planning and management techniques in sports 
Author : Isidro Lapuente Álvarez
Words key : # Planning #SportsInstitutions
Score : 5.8 / 10
The excellence of the high-level athlete on his path to success necessarily requires the creation of excellent socio-sporting contexts that enhance him.
The book also deals with the management of major sporting events and the planning models and management techniques in sports institutions.
Sports management
Author : Several authors
Words key : #Private Management #InstalacionesDeportivas
Score : 5.5 / 10
Results of the lectures, communications and practical workshops developed during the VII Course of Physical Education at School. Topics such as private management in the sports field, management models of sports facilities, sports and municipalities, etc. are addressed.