If you are responsible for a sports club, one of the fronts that you must solve is the hiring of a clothing supplier. But what is really a clothing supplier?
Well, a supplier is considered to be the company that is in charge of supplying all the sportswear to the club. Either the equipment (for example: shirt, pants and socks for soccer) or other types of accessories such as backpacks and tracksuits.
It is very important that a club has a good supplier, since it depends on him that your players have the necessary clothing (and quality!) for sports.
Now, if you are wondering how to find a provider or what aspects you should take into account for it, you are in luck. I'm going to tell you all the aspects you have to take into account to choose the best brand of sports equipment.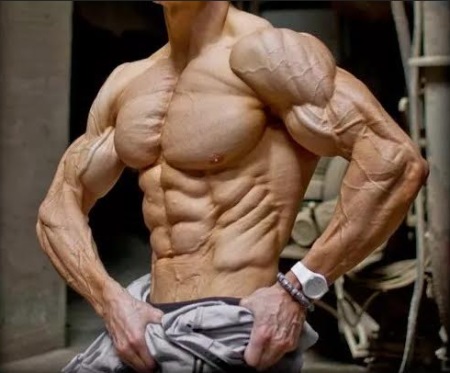 Essential factors for choosing club clothes
There are certain things to keep in mind when looking for a potential clothing supplier. These are the four most important:
1. Quality
Probably the most important condition. Quality first. For your athletes to perform in the best possible way, and perform sports with the greatest guarantee, the quality of the material is essential. And not only about the material, but the quality of the service is also essential.
2. Shipping time
If you do not want athletes to get angry because their shirt does not arrive, it is essential that you look for a fast and efficient clothing supplier. Keep in mind that national providers will always be faster than international ones. What's more, not just athletes. I know of more than one coach who does not find it funny to play with shirts from previous years until the new ones arrive… and what about the sponsors!
3. Provider experience
Working with an experienced clothing supplier in the sector will give you much more security than working with an unknown supplier. It will ensure that orders arrive on time, with the highest possible quality and if there is an increase in demand, you know that the supplier will be able to fulfill without problems.
4. Price
As a club manager, you always want the cost structure to be as low as possible. Therefore, you should look for a clothing supplier that supplies you with high-quality products at a reasonable price for your club. But what do you do to find the best value for money supplier? Very easy. In your search, look at the opinions of other clients. These will let you know if the money paid is consistent with the quality of the order.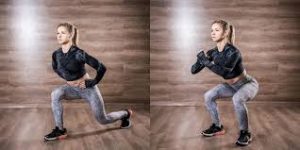 Type of providers
5. International or national clothing suppliers?
As in most services, in the market you find international and national providers. Each one has its own characteristics, and you have to take these into account before choosing one or the other.
National clothing suppliers stand out for their fast delivery. Mostly because of the high quality of its products. It is important to look at the brands they sell, since even if it is a national company, it may have international brands, which is an advantage.
It is also positive that they have their own brand or national brands, but these have certain disadvantages such as the slightly higher price. Of course, if you buy products that have been manufactured nationally, you know that they have been produced in good working conditions.
Unlike national ones, international companies usually take longer to arrive, so you have less room to maneuver in case you need a resupply. On the other hand, although prices may be lower in some cases, shipments may be affected by customs and tariffs that raise the final price.
6. Wholesale clothing suppliers or unit sale?
Wholesale clothing suppliers are great if your club is on a budget. You can get large quantities of stock at a cheaper price.
However, most clubs prefer not to invest more money than is strictly necessary in sports equipment, since many times, it becomes obsolete in a few seasons. But of course, it is always convenient to have safety stock, in case shirts are lost, or a new athlete enters during the season.
For a few years, companies such as Fútbol Emotion have been innovating in the way of providing kits, since they set up an online store so that each player can buy their kit and get it home in a few days, without depending on the stock that can have the club.
How to find equipment suppliers?
Well, now that you are clear about the essential factors to choose the best provider, we are going to show you some channels to find the one that best suits your needs.
7. Search engines
Yes, indeed. The best way to find the ideal provider is probably online. In Google you can research, compare and contact the different sports equipment companies. All you have to do is type 'sportswear suppliers' to get dozens of options. Of course, you may spend several hours browsing the web to settle.
8. Clothing directories
Directories can give you long lists of big sportswear manufacturers. Personally, I think this way of searching is a bit outdated, but hey, it's one more alternative.
9. Clothing manufacturer exhibitions or fairs
Another traditional option to find suppliers is to go to exhibitions and clothing fairs. In them, you will be able to meet people who have to do with the clothing industry and who can advise you. It is true that this is more oriented to another type of fashion, and there are not so many sports equipment fairs. Although every year some are celebrated in different locations.
10. Other sports clubs
This is a classic. It is interesting that you look at what brands are used in the rest of the equipment in the area. They probably wear Nike, Adidas, Joma, Puma… yes. But who is your provider? If you have a good relationship with sports clubs in the area or have acquaintances within this industry, you can always ask them for information so that they can put you in contact with the right person.
Now that you know all about the providers, it's time for you to find the ideal provider for your club.
At Esportter, we have been helping sports clubs to be as equipped as possible for some time. And in terms of kits, we are not far behind. Visit the section of our website where we explain the new system of provision of sports equipment with which we work. Thanks to him, hundreds of clubs in Spain have started working with the best brands, at the most competitive prices on the market and with a logistics system never seen before.