Entrepreneurship in the sports sector is the order of the day. More and more startups are dedicated to improving some aspect of sport.
Most sports startups are considered «sport-tech, since they use technology to add value in some aspect of the sports industry.
Here is a list of the most prominent SportTech startups on the international scene.
Platform for booking and renting extreme sports and adventure sports services around the world.
Atlas – Hong Kong
A live tracking platform that can be licensed to third parties for any number of vertical sports, including skiing, horse riding, etc.
This Uruguayan startup develops innovative technological products for athletes worldwide. One of its products is the ClubManager platform capable of storing data on players, matches, training, evaluations, videos, etc.
Platform for managing relationships with fans to increase engagement and income for clubs. They manage to offer a better experience to fans.
BoxMagic provides gym owners with the tools to successfully run their daily operations. It helps them earn more money selling products to their members, helps them organize events and competitions to build community and loyalty, and much more.
BriziCam – United States
Brizi makes the feeling of being on the big screen available to fans. It's a camera system that gives viewers the opportunity to take amazing photos from the seat. These photos can be shared on your social networks. Fans directly control on-site cameras to capture creative photos or loop videos of themselves and their friends, as they wish
Users convert calories burned into life-saving nutrition for malnourished children.
Buzzbike is a flexible bike subscription service that offers its members full-time access to a high-quality bike, plus everything they need for travel, including lights, a lock, insurance, and annual service. .
Platform to make e-sports accessible to non-professional players, just like in traditional sports. They allow players to train, compete and succeed in their favorite esports.
Live video network according to user demand. Best moments, stories and news about current clubs and sporting events.
Coachup – United States
Platform to connect athletes with private coaches
Instant creation of visual content, infographics, animations and videos for sports clubs through all digital channels. Empower club design and communication teams to create visual content in seconds.
Cup 90 – United Kingdom
It is an online media portal focused on soccer. Share original articles and videos written and created by members.
Second screen application for basketball fans in which they can train from the couch, propose players and win or lose points based on decisions in real time.
It is an innovative Irish company that provides an analysis system for the management of injuries and performance in the sports industry.
DraftKings offers daily and weekly fantasy sports contests online.
Dugout – United Kingdom
It is a mobile-based soccer news portal. The application shows results, videos, player skills, lifestyle, interviews, passion and behind the scenes of the main soccer tournaments.
Dynamo is revolutionizing cycling by offering a complete workout that connects body and mind to the rhythm of music.
An AI-powered fan engagement platform with player recognition and contextual content delivery.
It offers a large digital market for gyms and fitness centers. Customers can purchase flexible passes at "pay-as-you-go" rates in addition to other long-term options.
Online software that allows you to coordinate all the activities of the stable or riding club in one place.
Improve the user experience by developing connected apps, chatbots, fantasy sports, marketing automation and content.
Fanaxn – United Kingdom
It is an app that allows fans to make a free prediction of the outcome of any sporting event while having the opportunity to win cash and real prizes, without having to bet their own money.
FanWide – United States
Select your favorite team to find matches in nearby restaurants and bars. Bars offer exclusive FanWide promotions and thus attract more fans to their establishments.
Fitco improves the operations of sports and fitness centers. As a specialized CRM, Fitco knows what the specific pain points of its clients are and solves them perfectly.
Allows you to schedule sports sessions at any time. You just have to choose the objective, time and place of the activity.
Fitness Pass allows users to access a wide variety of classes by paying a monthly subscription to the platform.
Fitpal – Colombia
Users have unlimited access to more than 500 gyms and fitness studios in Colombia with a Fitpal membership.
They have developed an activity meter specifically for soccer. Placed on the player's leg and thanks to artificial intelligence it is able to understand everything that happens in the game; every move, pass, shot, dribble, tackle, etc. and evaluates the player's performance on twelve criteria with an international ranking.
ForwARdgame is building a link between the virtual and physical world. Its mission is to create multiplayer games in the real world, making playgrounds interactive and fun.
It is an online sports betting company that offers a single view platform that works on websites and mobile.
Creator of the global soccer platform Real Manager, which combines games from mobile applications and social networks to increase user engagement.
Greenfly – United States
Social media is now where fans experience and share unforgettable moments in sports. Greenfly makes sure none of them are ever lost.
GK has developed wearable technologies that observe and evaluate a user's performance in 3D. It then offers personalized expert advice in real time through a mobile app.
The innovative sports technology company offers a unique pass for employees that allows them access to more than 300 sports activities in numerous infrastructures throughout France.
Under its B2B model, it grants users access to one of the largest networks of training facilities with its monthly plans.
Hardloop is a community and e-commerce platform established in 2015. It offers more than 1,000 sporting adventures including camping, kayaking, skiing, climbing, mountain biking, etc.
It started as a B2C company, focused on delivering value to the gaming industry, when it was known as the Premier Punt Group. Currently, he is dedicated to the creation of sports games, based on events.
iXpole – Belgium
The iXpole hospitality and sponsorship platform focuses on centralizing master data, improving communication between different departments, and informing management about key performance indicators.
Insoundz brings a new dimension of content, creating a 360º sound experience for live broadcasts, post-event and VR / AR, augmented with streaming video in real time.
It is one of the world's first websites to offer exceptional outdoor activities and stays. The site includes the most exciting sports stays and activities in France and abroad.
Krank – France
Find players to complete the team, find opponents to play, and check the list of game spaces and sports fields available live.
La la sports is a platform that helps people diversify their relationship with fitness. Recommends activities based on skills rather than general fitness and connects them with clubs that offer unusual sports.
It's a smart sports cone to take your team to the next level. Indicate an address by lighting one of the 4 colored LEDs. In this way, hundreds of exercises can be provided to each athlete.
It is an online platform to book sporting events in multiple categories, including cycling, swimming, running, etc.
Livelike – United States
LiveLike strives to bring the full experience of being at a live sporting event to the comfort of the couch.
Mission Control's esports platform allows users to create game leagues for friends. Users can build a league around their favorite video game, invite friends, and play against them in a structured season before the playoffs determine the group champion.
Mpora – United Kingdom
It is an online digital media platform for action sports enthusiasts.
Chilean users have unlimited access to fitness classes in all major Chilean cities with a MuvPass subscription.
With the aim that personal trainers can have more athletes, this chatbot improves communication, saving the coach time.
Digital sports sponsor, fan engagement and CRM platform
Uses effective design and technology to create neuromotor exercise routines. Some of these include agility and speed assessments, visual and auditory stimulations, as well as cognitive training.
Ngage – Israel
Cloud-based Sponsor Management and Fan Engagement platform that enables teams and sponsors to create fun fan-centric competitions using virtually any game.
This startup collects real-time data related to competitive eSports matches.
It enables organizations to transform their 1-to-1 communications to a 1-to-1 strategy, allowing interaction with the public and creating revenue opportunities.
PIQ – France
It is a leader in robotic sports. PIQ analyzes your game and provides you with the winning factor. This company's ultra-powerful super sensor called PIQ-Robot allows you to achieve unbeatable performance.
Pitz – Mexico
Pitz is an artificial intelligence-based sponsorship mobile app that allows users to manage their teams, track their activity, connect with other players, get sponsored and more.
It is a sports broadcasting platform that allows users to see a match from a panoramic view.
It is a sports analysis system capable of recording the activity and movement of an athlete during a complete match or a training session.
It is a portable device that provides soccer analysis. The product is a sensor that is placed on the shoe, which allows detecting the interactions between the foot and the ball.
ProWire has developed a stadium relay service that streams audio in real time directly to fans' phones.
ReachAI – United Kingdom
A combination of machine vision and machine learning combined enables the automation of most of these formally manual processes in creating data for sports clubs.
ReadyUp – United States
ReadyUp lets you find and meet the players you like, and makes it easy to manage your team, stay connected, and improve your game.
Replay's freeD technology, also known as Free Dimensional Video, uses 4K cameras installed in stadiums to create a 360-degree viewing experience.
Rooter is a fan engagement platform that connects and engages fans during live matches.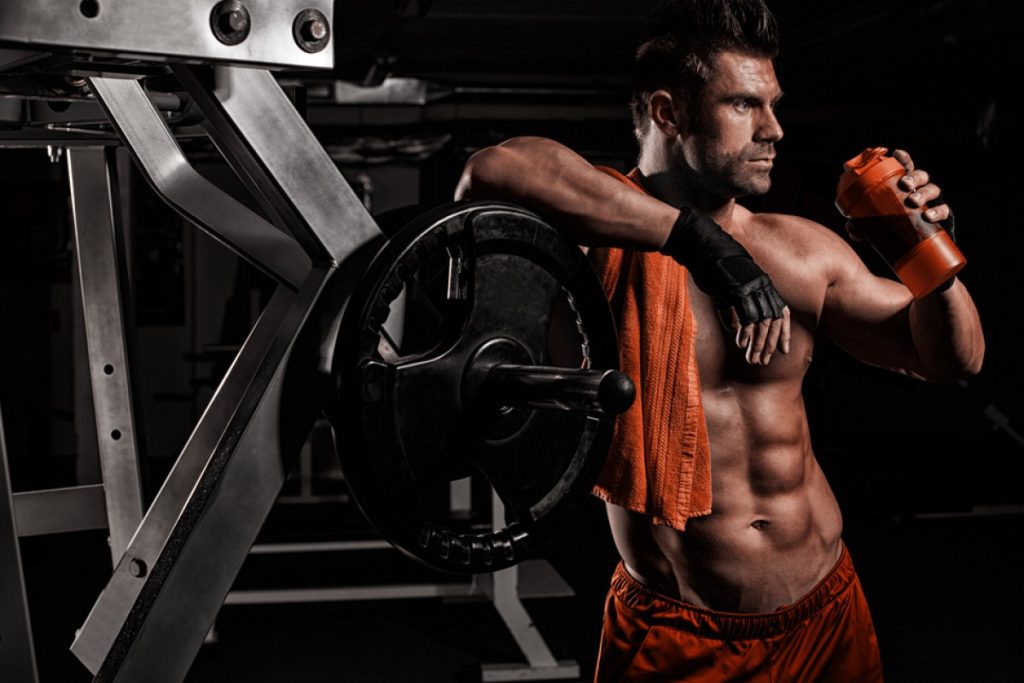 RunLive – United States
RunLive offers a completely gamified and social running platform. The app aims to eliminate the tedium and high threshold of motivation when running alone, by allowing users to instantly connect with runners around the world and run together in real time.
Set of tools that help automate and augment the live sports audio mix, providing a more engaging and immersive experience for viewers. The automated mixing algorithm uses artificial intelligence to analyze the signals from existing microphones for content that matches the predefined acoustic function templates. Additionally, Salsa Sound provides stadium audio solutions to enhance the audio experience and atmosphere for guests in the corporate boxes.
At SatisfiLabs they transform sports, entertainment and tourism data to help in conversational searches, and commerce and thus improve customer service, discover new needs and increase sales.
Savy – Colombia
Through the platform and thanks to its algorithm, users find the closest exercise class at optimal prices.
Seaters – United States
Seaters helps brands create premium inbound marketing by leveraging data analytics and digital technology to deliver individualized messages on a large scale.
Second Spectrum is the Official Tracking Provider for the NBA, Premier League, and MLS, providing unsurpassed machine insight into every game. In partnership with these leagues, Second Spectrum has created never-before-seen products and experiences for coaches, analysts, players, producers, storytellers, and fans around the world.trac
Founded in 2015, Shapeheart operates with the goal of creating innovative wearable products to help those who use smartphones for any physical activity.
Signality helps create real-time tracking data by configuring existing videos.
SkillYoga offers the world's first online yoga training system designed for the needs of men.
Smart Mind develops tools designed for athletes and coaches in order to optimize their sports performance.
AI-controlled robotic cameras are used in innovative ways for teams and sponsors to interact with fans and be part of their live sports experience.
Spalk – United States
Spalk partners with content owners and broadcasters to allow them to virtually add comments from commenters from around the world.
Sport 80 – United Kingdom
Its event management software makes everything from registration, event entry, accommodation and travel, to payments, finances and reports easy.
It is a sports social network for news, blogs, scores and predictions.
Sport Sensor is the main Sportsensor product that helps footballers improve technique, coordination, reaction time, speed and agility.
This platform helps coaches organize their teams. It also allows players to share their passion and communicate with other team members.
It is an online retailer of sports equipment. Products are sold at reduced prices for limited periods of time.
Fans monetize their data, athletes their network, and teams their sports tribe.
It is an innovative interactive display platform that broadcasts directly to viewers through mobile video services.
Street4Fit identifies experts in Fitness, Boxe, Cross-Fit, Parkour and Sambay allowing athletes to meet employees of various companies for personalized sessions and workouts.
It is an application for athletes and adventure seekers. With thousands of routes in Latin America, Europe and even Africa.
Supponor offers advertising for stadiums using DBRLive technology. DBRLive replaces existing systems (such as LEDs) with billboards and replaces them with digitally generated graphics on broadcast.
Tempo is a wellness app that attempts to change the way companies promote healthy lifestyles in the workplace. It works to give employees access to a network of fitness programs.
It is an educational platform and technology that makes learning weightlifting and movement disciplines easy, fun and safe for everyone.
Allows users to record sporting events, matches with their own smartphone. View replays, stream and many other features.
It's a football-based digital engagement and marketing chat that provides fans with live updates on their favorite team and interactive content, including trivia, betting, fan polls, news, and match highlights.
Torqlabs – United States
Torq Labs makes the lower body usable to prevent knee and hip injuries.
It is a match analysis that, through technology, tracks players' jersey numbers, team colors and textures, and player movements to provide information about the game.
It is an online portal for health seekers and personal trainers, which makes it a great tool in the Brazilian gig ecnomoy in the process.
Treinus is a sports technology startup that optimizes systems for sports consultants, coaches, personal trainers, academics and studios.
Interactive solutions for live events, broadcast and sponsorship.
A tool for transmitting information to sports health professionals, allowing them to make timely decisions.
Venuzle provides an online marketplace to search and reserve sports venues and courses, unite athletes, find new teammates or join other teams.
Sports analysis software, soccer game analysis service, and fan engagement. Comprehensive solution for companies and sports entities.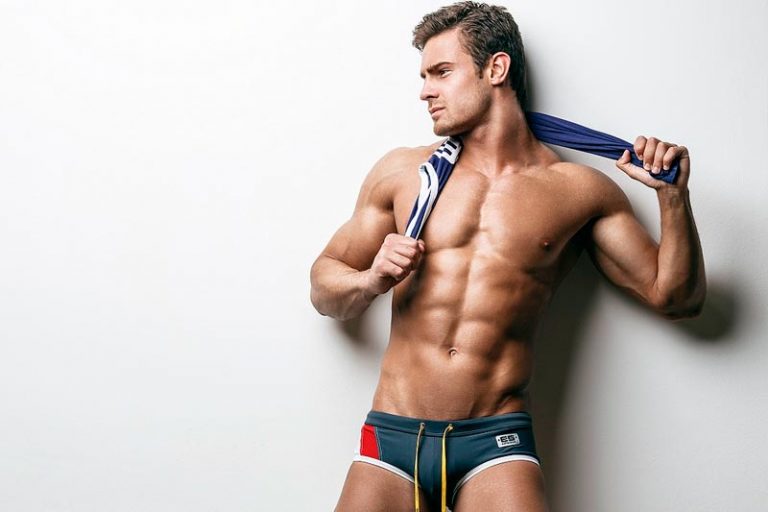 Vogo – France
Overall, it offers an innovative image for event organizers and their partners. Multicam in real time, repetitions, slow motion and zoom.
Whizzgolf improves the game of golf for all stakeholders by monitoring all moving objects on a golf course in real time.
Videos, chat and personalized calendar functions help users access fitness academies as well as personal training sessions.
Winnovators is a data-driven performance and social platform with a clear focus on racket sports players.
The WSC Sports platform generates personalized sports videos for each digital platform and each fan, automatically and in real time.
Zegami – United Kingdom
Zegami's mission is to improve the knowledge of sports clubs and sports companies thanks to increased intelligence. It allows sports entities to study their data to find new information and answers
Zone 7 has created a platform that predicts the risk of injury for athletes.
Now you have a broader approach to the innovative landscape in the sports sector. Did you know any of these startups?